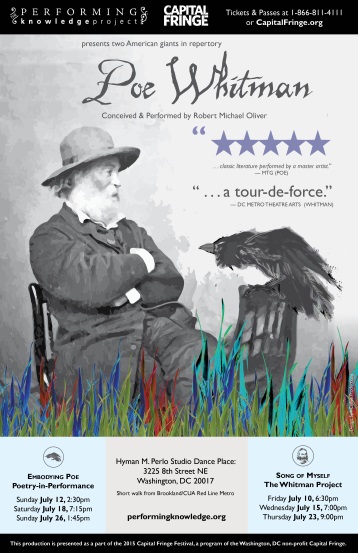 I'm in the midst of getting my lines down. Having reached 60, with a thick brain and aching bones, even learning lines is a struggle for focus. The good thing is, even the Poe lines, that I learned four years ago, are still bubbling around inside my head like a foreign language, and once learned,
… Continue reading the story "

Poe Whitman Open July 10

"