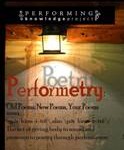 The Featured Writer at the September 28 Performetry will be novelist Sarah Pleydell.
Many of you know Sarah from her work with Acting for Writers, using masks and inner and outer dialogue. Sarah Pleydell, a graduate of Oxford and London Universities, is an award-winning writer, performer, and playwright who teaches English and writing at the University of Maryland. Her critically acclaimed debut novel, Cologne, was published in 2012 by Fuze Publishing, Inc.  Sarah holds an MFA in Creative Writing from the University of Maryland, and was honored by the UMD Honors College with an Outstanding Faculty & Commencement Speaker Award. Her work was included in Electric Grace: Still More Fiction by Washington Area Women, published by Paycock Press.
Sarah has performed in dozens of productions locally at Horizons Theatre, Scena Theatre, Source Theatre, and Sanctuary Theatre; in England she performed with the Oxford and Cambridge Theatre companies. Sarah has generated and performed scripts, including Women's Work at Horizons Theatre and Revolutionary: The Life and Work of Isadora Duncan at Word Dance Theatre, and was a Founder of PANDORA: Women in Arts and Letters.
For more information about Sarah, visit here.
As a special mother-daughter tribute, we are also presenting a film by Sarah's daughter, accomplished filmmaker Ellie Walton. Sarah will introduce the award-winning feature film, Fly by Light, by Ellie Walton and Hawah, which follows the lives of four DC area teenagers as they participate in an ambition peace education program in the wilds of West Virginia.
As a filmmaker and educator, Ellie is dedicated to building and sharing intimate stories and surprising perspectives. For Ellie, storytelling is a transformational act which has the capacity to validate our unique personal experiences while also revealing what we all share in common – large issues made accessible through the beauty and playfulness of human portraits. Key to her process is the deep engagement with the community which she is not only documenting but also collaborating with. For more information visit here.
As always, we conclude our Feast of Words and Poetry with an open mic, so bring your most compelling "family friendly" works of song, short prose, or poems.
Performetry runs from 6:00 to 8:00 at BloomBars, 3222 11th Street, NW, Washington, DC. Free on street parking can be found in that neighborhood, but come a little early to find your space.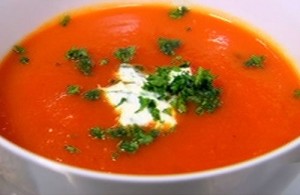 This fall feast will have our usual soup and freshly baked bread, as well as a special vegan dessert.
We ask for a suggested donation of $10 to support the good work of BloomBars – A Community-Oriented Arts Center