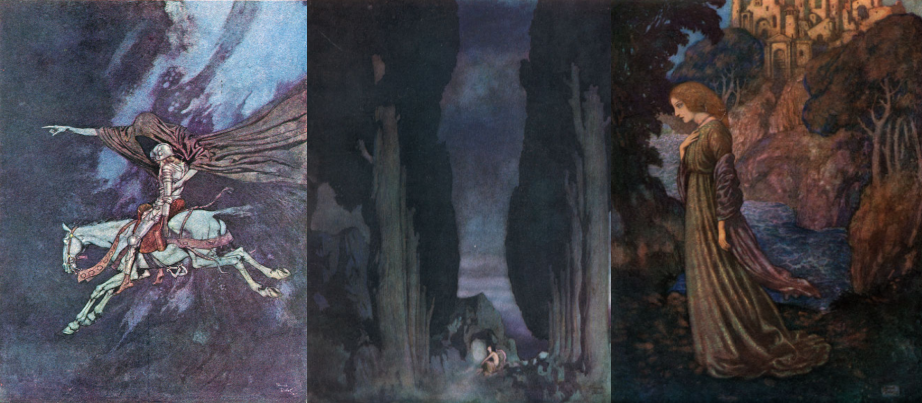 In Embodying Poe: Poetry in Performance, Michael Oliver, the creator and actor of the piece, seeks to answer the question: what is Poe's poetic persona?  Using seven of Poe's poetic pieces, from the ever popular poem, "The Raven", to the relatively obscure Eureka: a prose poem, this multifaceted one-man show treats the performance of the poems and prose-poems less like a recitation or a feast of words and rhythms, but more like "a state of transformation." 
Oliver has called Embodying Poe, "a theatrical experience in pursuit of Poe the Poet, or his poetic persona."  And he has said that the title "Embodying Poe" speaks directly to the fact that he is not acting Edgar Allan Poe in the piece.  "I am definitely not protraying the person Poe, but I am embodying the sensibilities of Poe as expressed in the various poems and prose-poems in the piece.  Sometimes that calls for me to assume a particular character in a piece, but more often than not there is no character, but rather a poetic persona, which is something like a state of mind and emotion, and it is the intracacies of that state of mind that I'm portraying.  Hence, I use the word 'embody'."  Oliver embeds each of these manifestations of Poe within a narrative of Poe's life and aesthetic intuitions, correlating each manifestation to one of Poe's aesthetic perspectives.
A strong creative team has been assembled for the project.  A three-person collaborative is designing the scenography for the productions, everything from the costumes and sets, to the music and the visuals: Sanctuary's co-founder and author Elizabeth Bruce, University of Virginia's technologist and lecturer Yitna Firdyiwek, and Northern Virginia's architect and musician, Douglas Fraser.  "The challenge," according to Fraser, "is to overlay the scenographic elements without detracting the audience from the text itself, since the text is so rich with story and allusion."
The piece is scheduled for premiere this July in the Capital Fringe Festival in Washington, DC.  The specific schedule of show will be published soon.  The show will then be available on CD and for tour.