Saturday, April 12, from 12:30 to 3:00 — at CentroNia 4th Flooor, 1420 Columbia Road, NW, Washington, DC.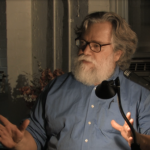 Michael will be facilitating.
A writing prompt starts us off:
In honor of poetry month, today's prompt will explore the every day, the trivial. It will undercut all the glory that is poetry. It will be about ham sandwiches and potato chips. Not really. I've decided not to explain the prompt for this month. I'll share it at the session, for it seems that nothing trivial can ever really be expected: the sun is expected, but it's not trivial. Death is expected, but it's not trivial. Love is expected, even if it's not found, and it's definitely not trivial.
So I'll surprise everyone with a trivial prompt.
After sharing the results of the prompt, we'll share works-in-progress, offering insight, praise, and questions. As always, it is best to bring work that you do not consider finished.
The generous and caring discussion of our work sheds new light on it. Not only will we discover how people react to the work's content, but the writer might realize an idea or two about how to help the work better achieve its goal.
Of course, a light snack is provided.