Performing Knowledge offers a wide variety of writing and performance workshops throughout the year.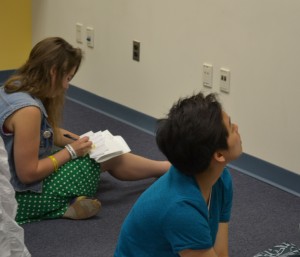 Some are open to the general public; others are not so open; many are free.
Our on-going open to the general public, second Saturday of the month writing and performance workshop is the Writers on the Green Line series at Centronia. This series began in 2011.
In June 2013 we begin a new 7-session Acting for Writers workshop series. For more information click here.
In April 2013 Performing Knowledge began the Brave Old World Poetry and Performance Workshops at Sarah's Circle seniors center. For more on this program, click here.
For information about our third Tuesday of the month workshop contact Michael Oliver or Elizabeth Bruce at mich[email protected] or [email protected].