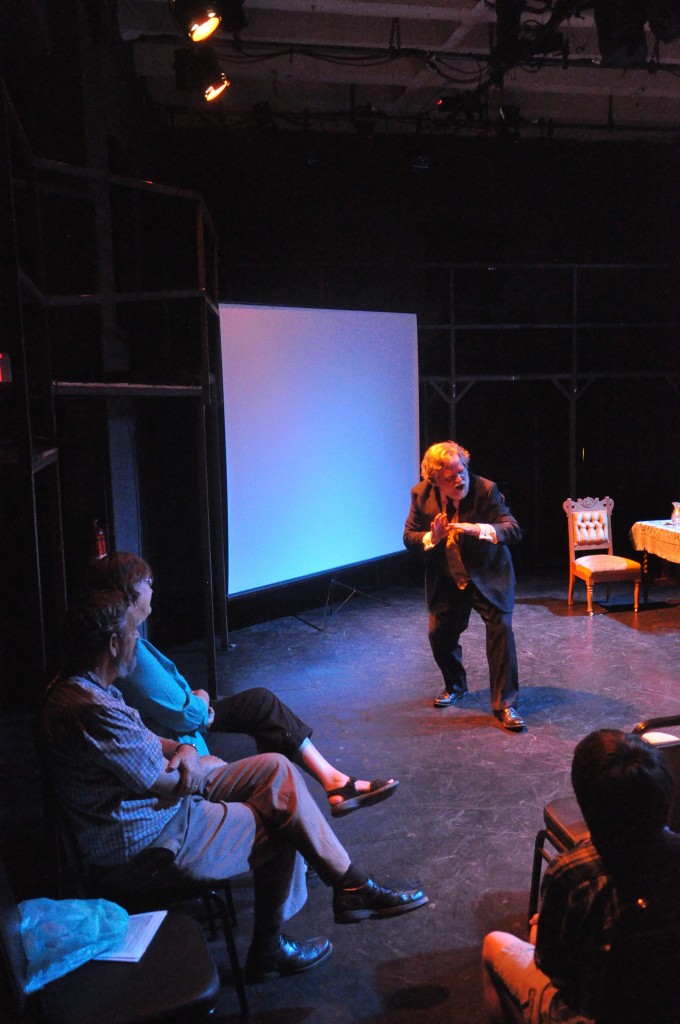 One of the staples of The Performing Knowledge Project's work is the innovative performance piece that engages the audience in an exploration of poetry, prose, philosophy, or history. Since 2011, with our world premiere of Robert Michael Oliver's one-man poetry in performance piece Embodying Poe, we have been developing an extensive repertory of pieces that explore a variety of subjects, styles, and issues.
The second poetry in performance piece The Whitman Project premiers at the April opening of Performetry.
The first prose in performance piece Legal Tenders is set to open at this summer's 2013 Fringe Festival. Based on a collection of flash fiction pieces by Elizabeth Bruce the piece explores the vicissitudes of the American dollar.
For more on Performing Knowledge's performance pieces click below.
MotherStory (poetry and history in performance)

Technausea (philosophy in performance)