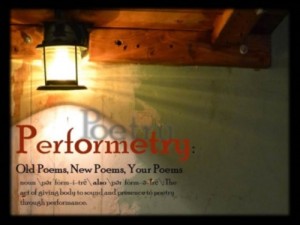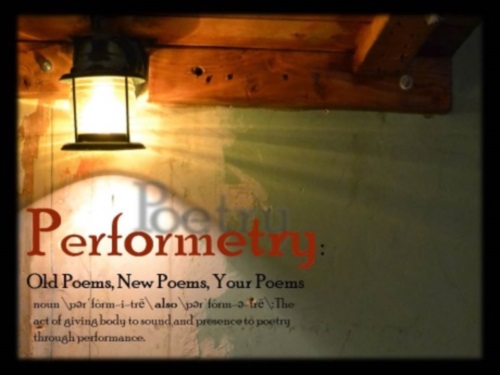 Performetry: Old Poems, New Poems, Your Poems
The Performing Knowledge Project began Performetry: Old Poems, New Poems, Your Poems, in April 2013. Our vision was to create a space for a diversity of poetic forms, from the classics to the modern to the contemporary, but always with an eye toward the performative aspects of the word.
Our partners in Performetry are the wonderful folk at BloomBars.
And, indeed, that is why we speak of "performetry" as "the act of giving body to sound and presence to poetry through performance." Because the act of standing and performing your words requires more than recital or reading. When a person reads, he or she is free to imagine and ponder. Listening, however, robs a person of that agency. As we sit and listen, it becomes the duty of the presenter to fill those sounds–those words–with character and definition. When the presenter does not take on that responsibility, the words they offer are less than they might be otherwise.
Performetry is ongoing.