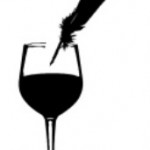 This is a special evening Writers Workshop offered at the home offices of the Sanctuary Theatre. Writers who have attended a Writers on the Green Line Workshop or who have participated in Acting for Writers or another Performing Knowledge event may attend. Contact Michael or Elizabeth for more detail. Phone: 202-841-7182.
This month's facilitator will be Lisa Schamess, a well known novelist and blogger. She is a writer and teacher living in Washington, D.C. Her first novel, Borrowed Light, was published in 2002 by SMU Press and won that year's Texas Institute of Letters prize for Best First Novel, along with a nomination for Best Novel of the Year from TIL. Borrowed Light was also a finalist for the Paterson Fiction Prize. She has published short stories and essays in Creative Nonfiction, TOSKA magazine, Defunct, welter, and The Antietam Review. Her columns on grief and family life appeared online at Beliefnet from 1999 through 2003. She is at work on Lucky Us, a memoir.
Her web site is here.