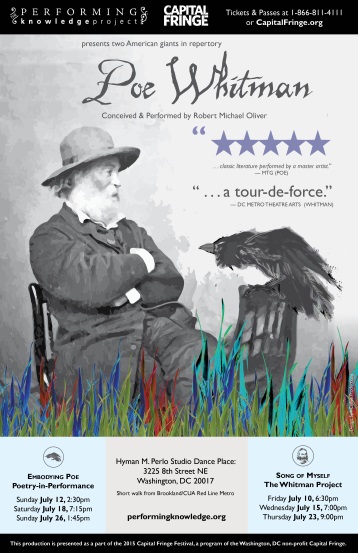 Performed a bit of Poe and a bit of Whitman at a little gathering in Calvert Country yesterday. What a treat! Reminded me just how consuming it is to perform great literature: to become totally one with the imaginary world of the poet and the poem's persona, and let its contours take you where it
… Continue reading the story "

Capital Fringe: Who Can Say Poe Whitman

"