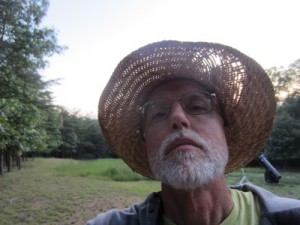 Doug Fraser composes the music for Poe's Eureka. He also composed the music for the original stage play, Embodying Poe.
On working with the music for that production, he wrote:
EUREKA!
INSPIRATION FOR THE MUSIC
"Eureka for me is Poe's speculation into the interrelationship between mind and universe. Poe draws connections that raise no contradiction with the most modern scientific thinking, yet his ideas flow effortlessly and timelessly from his 19th century life. For this reason the music does not need to be of the period. I want to celebrate the freedom, the disembodied motion of a mind reaching beyond the universe we know and tying together the individuals of the many worlds that Poe lays before us. Very important is that the music must contribute to the spirit of the piece without becoming an imposition on the prose.
"Infinite individualization is a reflection of the collective mind of the masses, the archetypal collective unconscious."
Below is a short, rough clip from at live stage version
[niceyoutubelite id=D_nUOfqxeE8].
You can join the Indiegogo Campaign for Poe's Eureka.
Like the beggars of Ethiopia, mentioned in our previous post, we offer unimaginable rewards for your support.
You can also join the conversation by adding a thoughtful comment below.
Tags:
Eureka
,
film
,
music
,
Poe