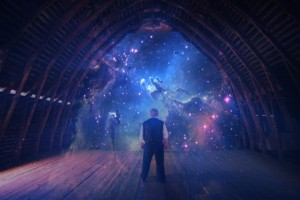 Few people realize that with Edgar Allan Poe's Eureka: a prose poem Poe successfully fused the language of science with that of poetry. His imaginative speculation, similar in shape to a thought experiment, takes his audience on a fantastic journey through the cosmos, but not as an uninterested bystander. The journey that Poe offers his reader is that of participant, a participant in a cosmic adventure into the origin of God as Universe, and in the end, of God as Universe no more.
Translating Poe's magic, visionary language into the language of film, however, will take some doing, and that is why we have launched an Indiegogo Funding Campaign.
Click here to support our cause, by making it your cause as well.
The world has never needed such a stirring healing of the metaphysics of poetry with that of science more than today.
Tags:
E
,
Eureka
,
film
,
indiegogo
,
money
,
performance
,
Poe
,
vision